Main information:
Information for people with a handicap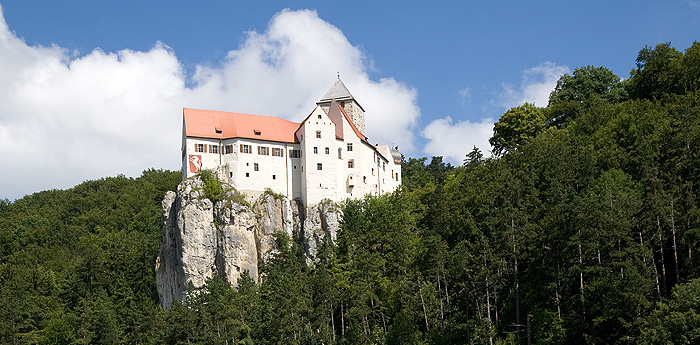 Information for people with mobility impairment
Disabled parking
The path from the visitors' car park to the castle leads down a long flight of stairs, but access to the forecourt of the castle is permitted for people with walking difficulties (otherwise only free for residents); there are two disabled parking spaces in the forecourt.
On the way from the forecourt to the castle (distance approx. 50 metres; road surface: paved gravel), there is an incline to overcome.
Disabled toilets
You will find a barrier-free toilet in the administration building opposite the castle.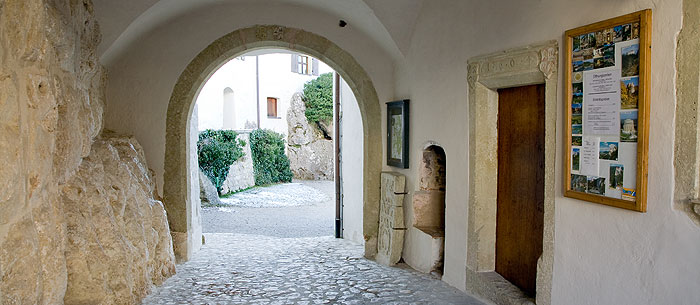 Prunn Castle
Due to the historic structure of the castle and the resulting listed building status, it is unfortunately not possible to convert Prunn Castle to be barrier-free.
Entrance
The ticket office and the castle courtyard are accessible via a bridge (pavement: wooden planks, pebbles and gravel). The entrance to the castle is via an external staircase.
Interior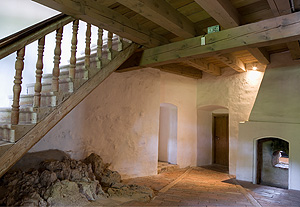 Unfortunately, participation in the castle tour is only possible via historic and partly narrow stairs.

The exhibition rooms are located on the 1st and 2nd floor.

There are steps and thresholds to overcome on the museum tour.

Pavement: wooden floorboards, historic natural stone flooring and non-slip screed

Seats available
---
Information for the visually impaired
---
Information for the hearing impaired
No induction loop for hearing aids available

Written information available